Dining Room Furniture
Enhancing the dining room setting, our range of dining room furniture utilises modern designs in order to complement a range of interiors. With a choice of tables, cabinets and chairs, there is all you need in this range to transform your dining room setting.
Read more about Dining Room Furniture
Wasted space and underused rooms are some of the biggest bug-bears of budding home decorators. Home Furniture UK have a wide-ranging dining room furniture collection which can be used to elevate and enrich the dining room area.
The dining room is the perfect place to blend wood elements with modern design. Many of Home Furniture UK's dining room furniture are made from ethically sourced wood. Our reclaimed pine ranges are coated in a satin lacquer finish for that familiar look and feel. Don't settle for anything but the best with Home Furniture UK.
Dining Room Ideas
The dining room is a multi-functional space. It needs to support eating, entertaining and work. Whatever your style, room size or budget, we have the dining room furniture item for you. Sift through our Inspiration page to find the ideal style you desire.
We offer several stylish dining table and dining chair combos. They differ in styles and material, with many making use of the imperfections in the reclaimed pine wood. The tables vary in size with round, square or bespoke shapes. Foldable options and extendable variants are included. The leg styles are diverse, featuring wood legs with exquisite carpentry, or metal crossbars.
Each dining room table design has corresponding chairs. The dining room chairs can be mix and matched or chosen to suit the table aesthetic. They are stable and often neutral, perfect for a timeless long-term collection. All chairs packaged safely and are sold in pairs.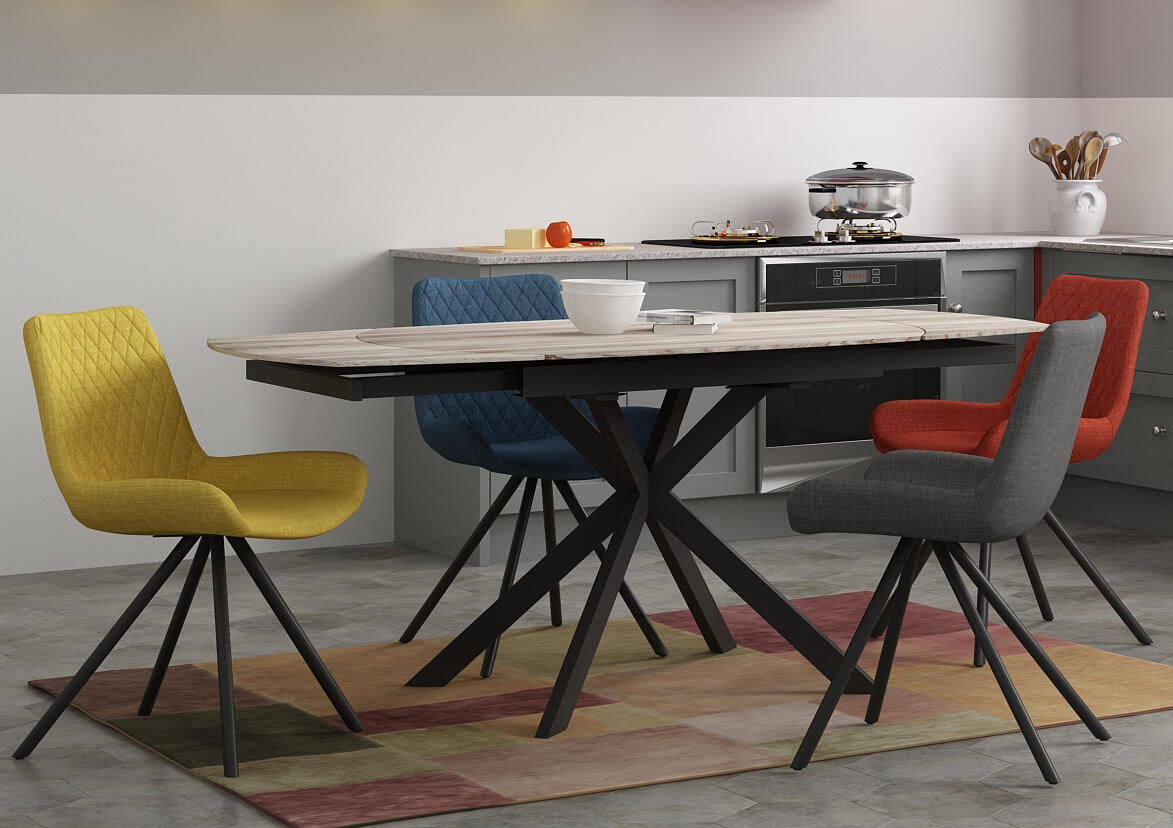 Dining Room Suite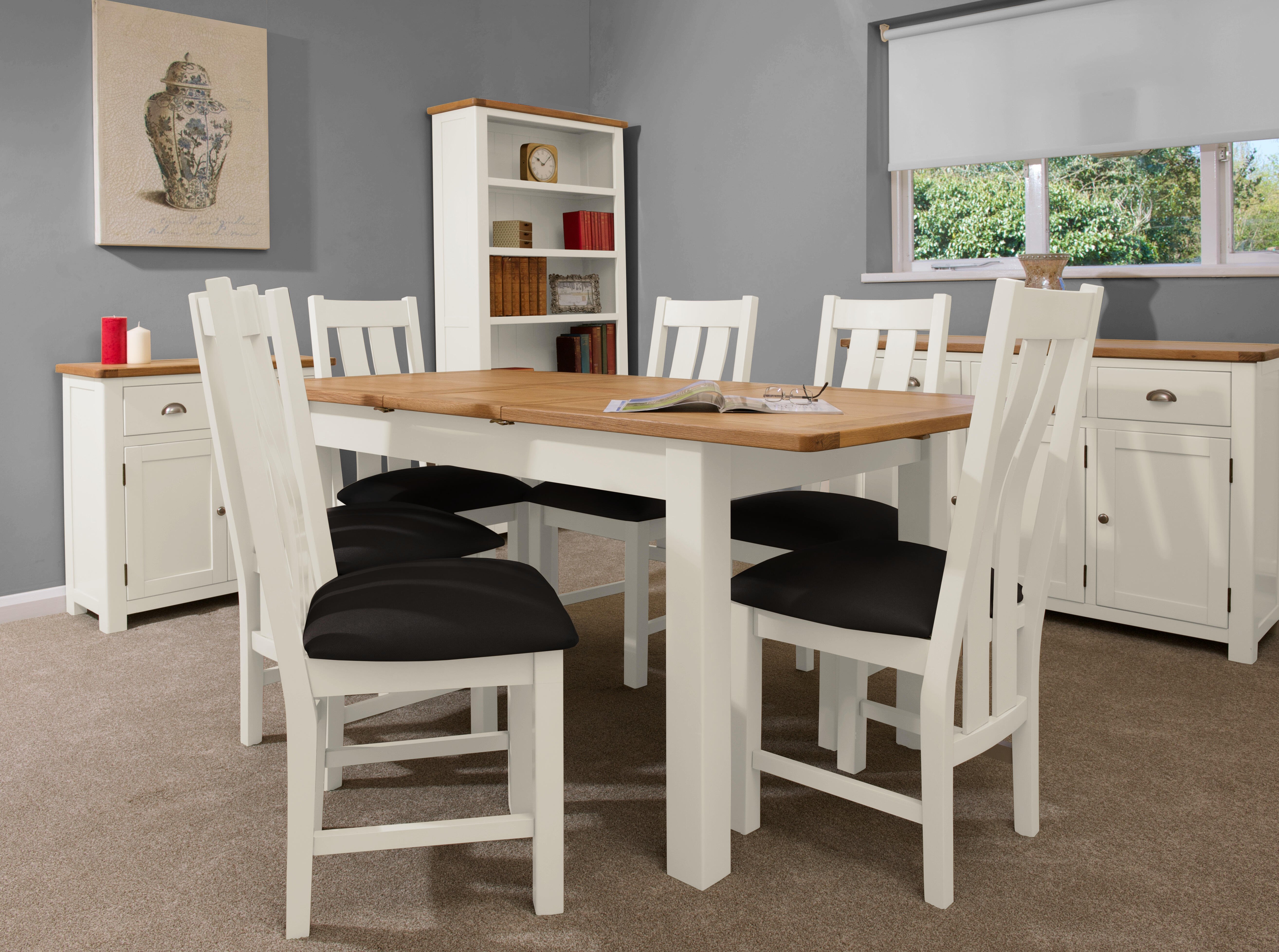 The modern dining room comprises of much more than tables and chairs. Our dining sets come in every style from traditional and rustic to mainstream and contemporary. Extending dining tables are an ideal versatile centre-piece, while sideboards and display cabinets provide useful storage. Bring a fresh look to an important area of the house by displaying items in glass door dresser tops. A neat way of storing your glass and fine china, the display units have storage areas varying in size.
For ideas on how dining room décor can be organised, view a product's page and see its checklist of related products. Tick off your favourites to quickly acquire a high-quality collection. For browsing through a set guaranteed to look good together, see our living room collections section. Choose a set which suits your style and explore its related pieces.
Dining Room Furniture UK
Ideal for first-home owners or serial renovators, the Home Furniture UK dining room suite offer a range of styles and design ideas. Buy as a dining room set or mix and match to create a personal collection. We deliver products to everywhere in the UK, packaged safely and swiftly.
Maximise your room's bright and comforting feel with dining room suites from Home Furniture UK. Browse to find yourself a timeless long term home solution.
Related articles
Oct 18
With festivities looming and dark weather resuming, the only reprieve is to conceive a home fit for a guest. Read tips and tricks and our top picks for an excellent depiction (on a budget-restriction) of a home looking its best. ...