Home Office Furniture
Traditional woodworking comes together with elite design in our range of home study furniture. Perhaps you require furnishings for a spare room or to adapt a multifunctional area; our pieces are versatile and diverse. They are inviting and feature a range of styles, working to add towards instead take away against the aesthetic of your home.
Home Office Desk and Chair
We have a wide and eclectic desk collection, each combining with a choice of swivel office chair. Our collection includes pieces made from reclaimed wood, sourced sustainably, or transparent glass models. There are painted modes available including those with patterns for a friendly welcoming home look. There are also models with metal elements, sporting an industrial style.
Our natural wood desks benefit from the imperfections in the details of the oak and pine. Each wooden desk is guaranteed to be unique to the owner, hardwood, pale, dark and traditional oak available.
The metal legs on the glass and industrial-style models are strong and provide plentiful leg room. Storage options are available integrated into the desks, such as shelving, in-built pedestals and cupboards.
Corner desks are ideal for both work study and utility in communal areas for their space-saving quality. We have different shade of oak available as well as variants with a slidable drawer for additional storage.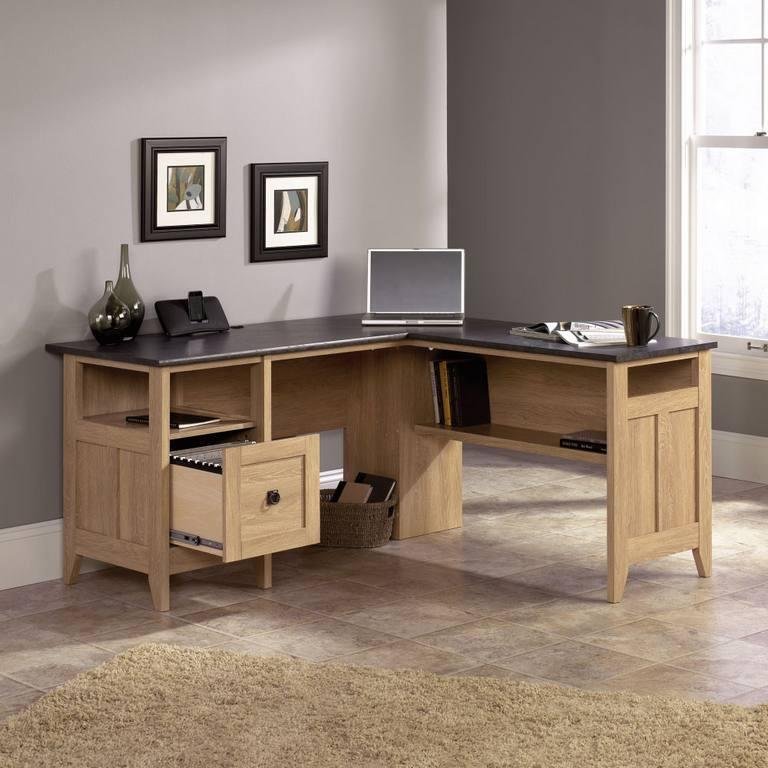 The chairs in the collection are heavy duty swivel chairs with wheelable castors. They offer both comfort and a freedom for active working. Massaging options are available, perfect for the longer days. The genuine leather upholstery is easy to keep clean and is scratch and stain resistant. Home Furniture UK offers a variety of colours and designs which can be matched to your home office desk.
Home Study Furniture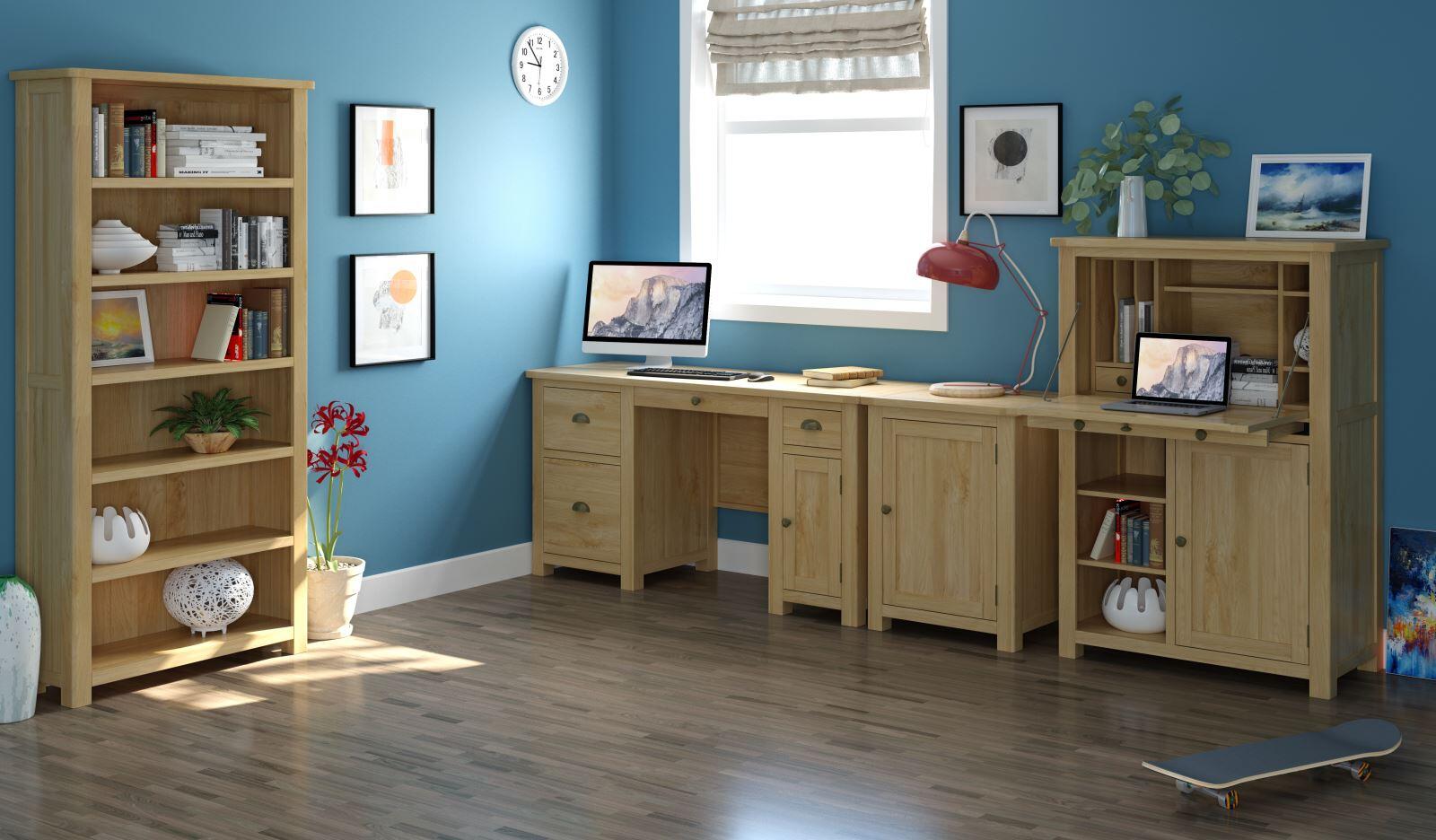 The home study furniture collection includes tables, bookcases and filing cabinets to provide utility and storage. The lamp table match the aesthetic of the various office desks; they are perfect for lamps, phone books and can include an extra drawer. The filing cabinets also match the table and desk style whilst providing plentiful storage for various work essentials.
Bookcases are ideal in a range of environments, perfect for both storing and displaying favourite items. The bookcases can be either in the industrial-style with metallic elements and wood panels or a complete natural oak finish. The natural oak pieces can benefit from the imperfections through the rings and knots of the timber. Painted variants are available, offering a comfortable look and feel.
Home Office Furniture UK
The home office sets from Home Furniture UK are ideal for today's homeowners, built upon Nordic, industrial, modern and classical interior design archetypes. We deliver products to everywhere in the UK, packaged safely and swiftly. Buy online or call to speak to one of our experts.
Call us on 01480 278222 for expert advice or view our furniture collections to find your preferred suite style.