Living Room Furniture
Providing a wide range of choice, our living room furniture is both practical and decorative helping to create an ideal living environment. Using a range of reliable suppliers, this furniture is available in various designs and is suitable for different sized spaces.
Read more about Living Room Furniture
If you are planning to transform your home, Home Furniture UK's living room furniture is an excellent choice. Be it a functional side-piece, or a bespoke centre-piece to elevate the lounge area, our varied assortment will enrich your living room décor. The wide-ranging collection is mostly manufactured from reclaimed pine wood. Benefitting from a clear lacquer finish, the imperfections in the wood give a sense of character and charm to the lounge furniture. For a homely feel, comfortable to the touch, and a design you'll love, you can't go wrong with a piece from our living room furniture sets.
Living Room Ideas
Home Furniture UK's living room collection is made up a diverse selection of useful wood pieces. It includes bookcases, shelving, sideboards and various tables and stands. For ideas on how living room décor can be organised and on different styles, visit our Inspiration section. For browsing through a set guaranteed to look good together, see our living room collections section.
The wood panels, many made from reclaimed pine, are either slim brush painted, or coated in a clear lacquer. The reclaimed pine comes from sustainable sources as an ethically conscious material. The lacquer style benefits from the imperfections of the wood, providing a relaxed look and feel. Each piece is hand-made and individual, displaying stunning delicate craftsmanship and carpentry.
Form a complete living room solution or refresh an unused space with Home Furniture UK's lounge furniture. For lounge design ideas, view our Inspiration page.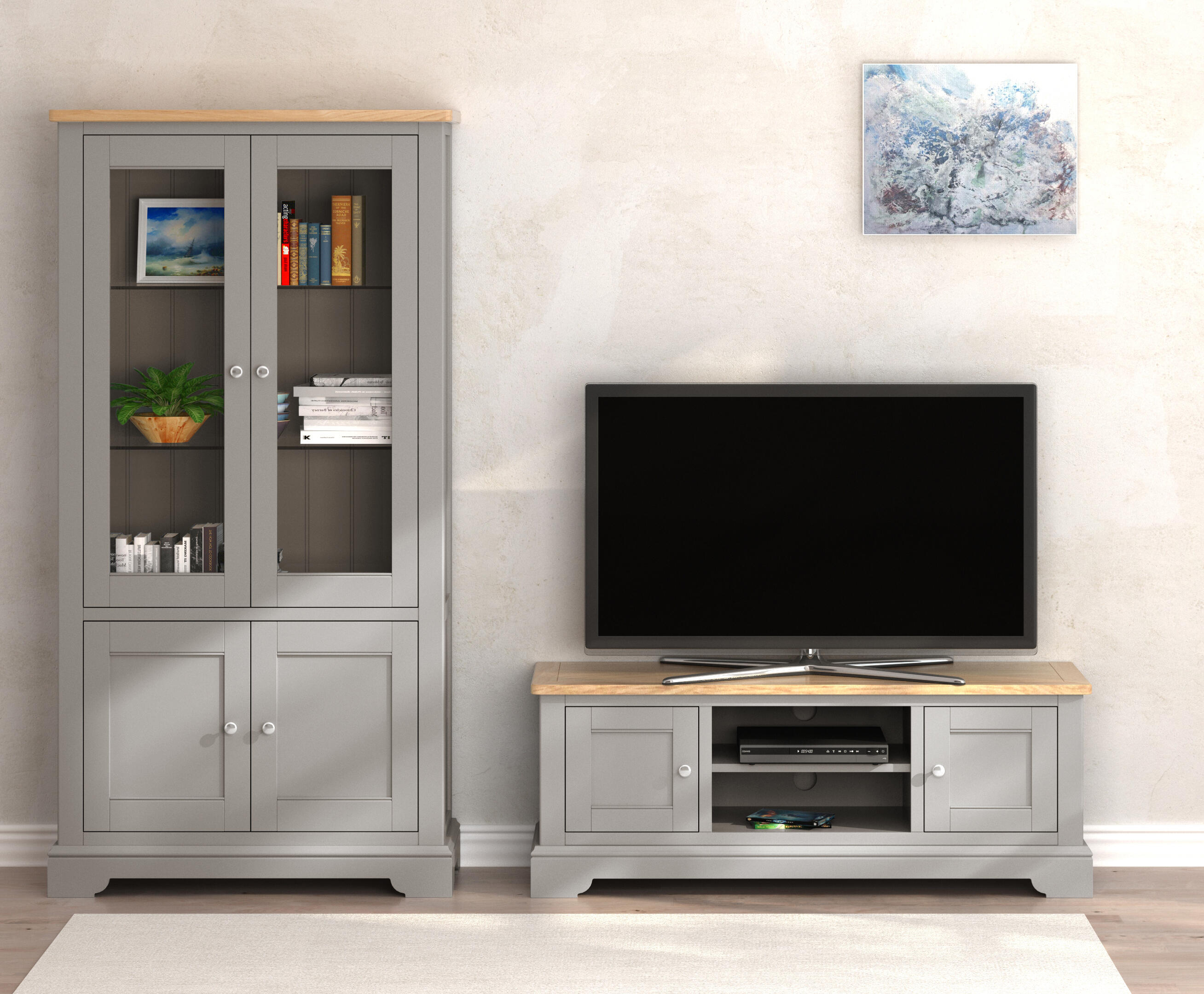 Living Room Set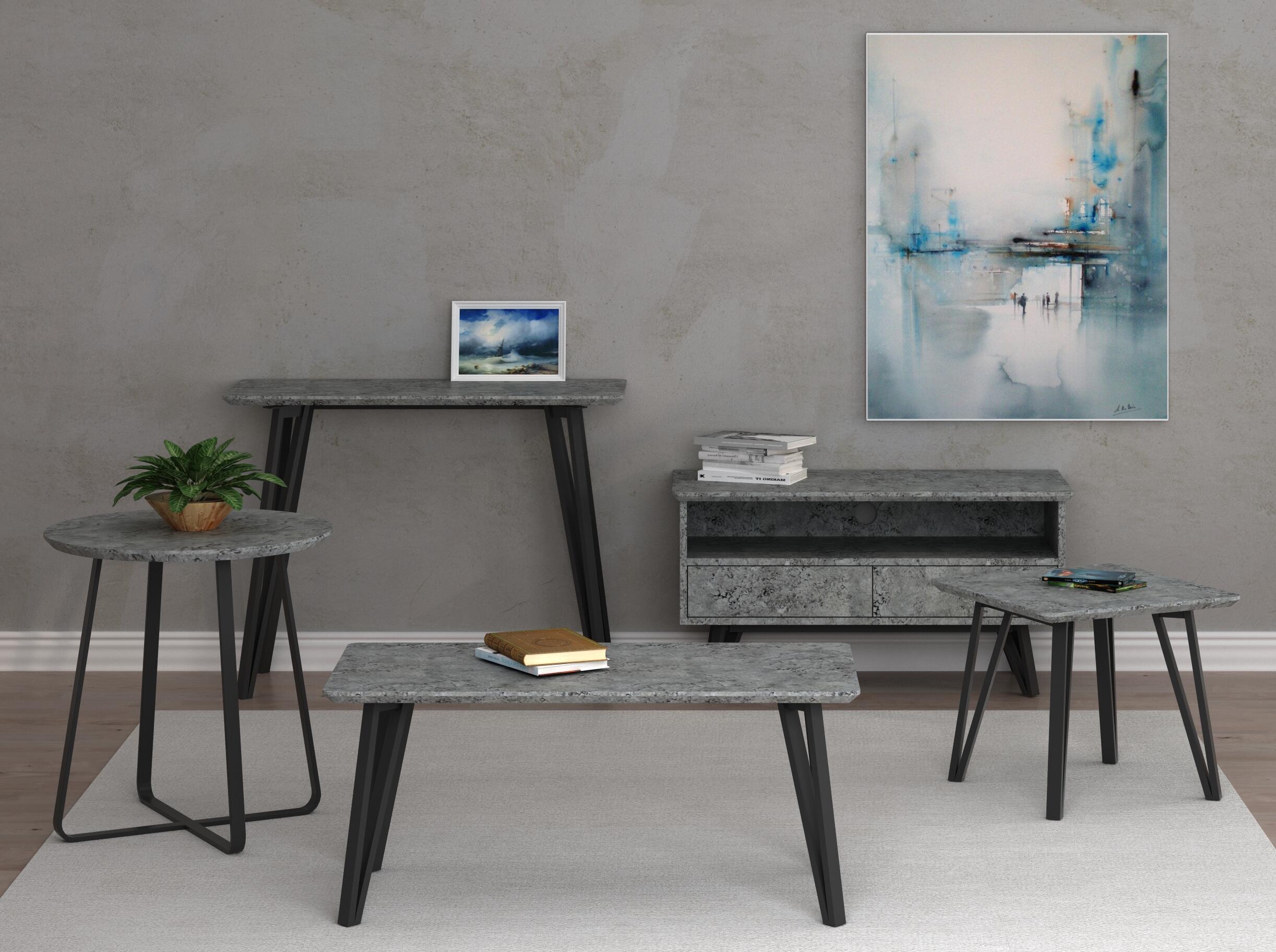 The living room sets are inspired by both individual designers and popular interior styles. Each product is part of a family set, able to be placed together for a balanced look and feel. These can be selected through a checklist as optional extras on the product page.
The storage units available vary in size and design. They include large and small cabinets as well as TV units and cupboards. The satin lacquer finish keeps the tops scratch and stain resistant. The wooden imperfections replicate the Nordic and rustic styles, whereas the painted sets are more contemporary. Cabinet doors and drawers have carefully-crafted metallic handles for a pleasant aesthetic.
The living room furniture sets have diverse elements and different features. They range from more eclectic wood styles to a timeless natural effect. The nest of tables are very versatile, the coffee tables are an excellent centre-piece and the console tables are perfect for tight spaces and hallways. The legs and stands of pieces vary greatly, either wood with exquisite carpentry or metal for an industrial design. Choose a set which suits your style and explore its related pieces.
Living Room Furniture UK
The living room sets from Home Furniture UK are ideal for today's homeowners, taking from Nordic, urban loft and traditionalist lounge furniture design ideas. We deliver products to everywhere in the UK, packaged safely and swiftly.
Impress guests and a space for relaxation, no compromises should be made on the living room. The best lounges combine both character and comfort; find your ideal living room décor.
Call us on 01480 278222 for expert advice or view our furniture collections to find your preferred suite style.
Related articles
Oct 18
With festivities looming and dark weather resuming, the only reprieve is to conceive a home fit for a guest. Read tips and tricks and our top picks for an excellent depiction (on a budget-restriction) of a home looking its best. ...